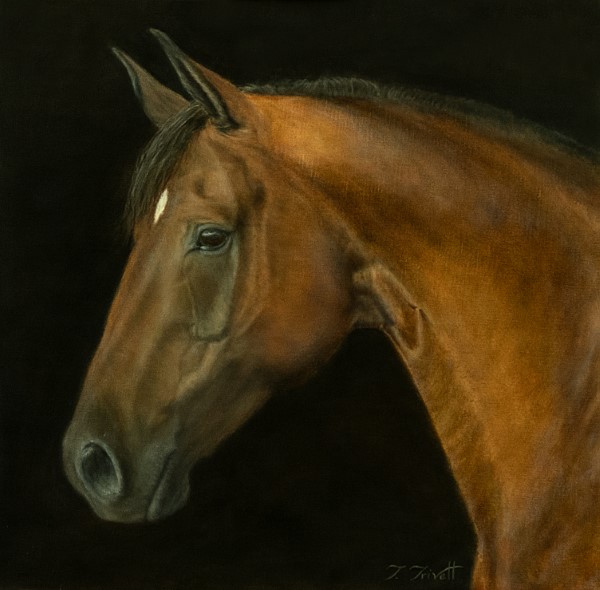 Terri's art reflects her appreciation of horses, the ocean, and the natural environment.
Living in the Noosa hinterland enables her connection with these passions. She is best known for her classically styled equine portraiture in oil on linen canvas, and mixed media works on unique papers.
Her equestrian background includes showjumping, dressage and eventing, through which she has experienced treasured partnerships with her horses. She is sought after for equine commissions internationally and in Australia. Her aim is representing the beauty and character of each revered horse as understood by their people.
For our 2023 event, Terri had three artworks on display: Together, Her Future and Unfinished Business.
You can visit Terri's website or follow her on her Facebook page and Instagram profile