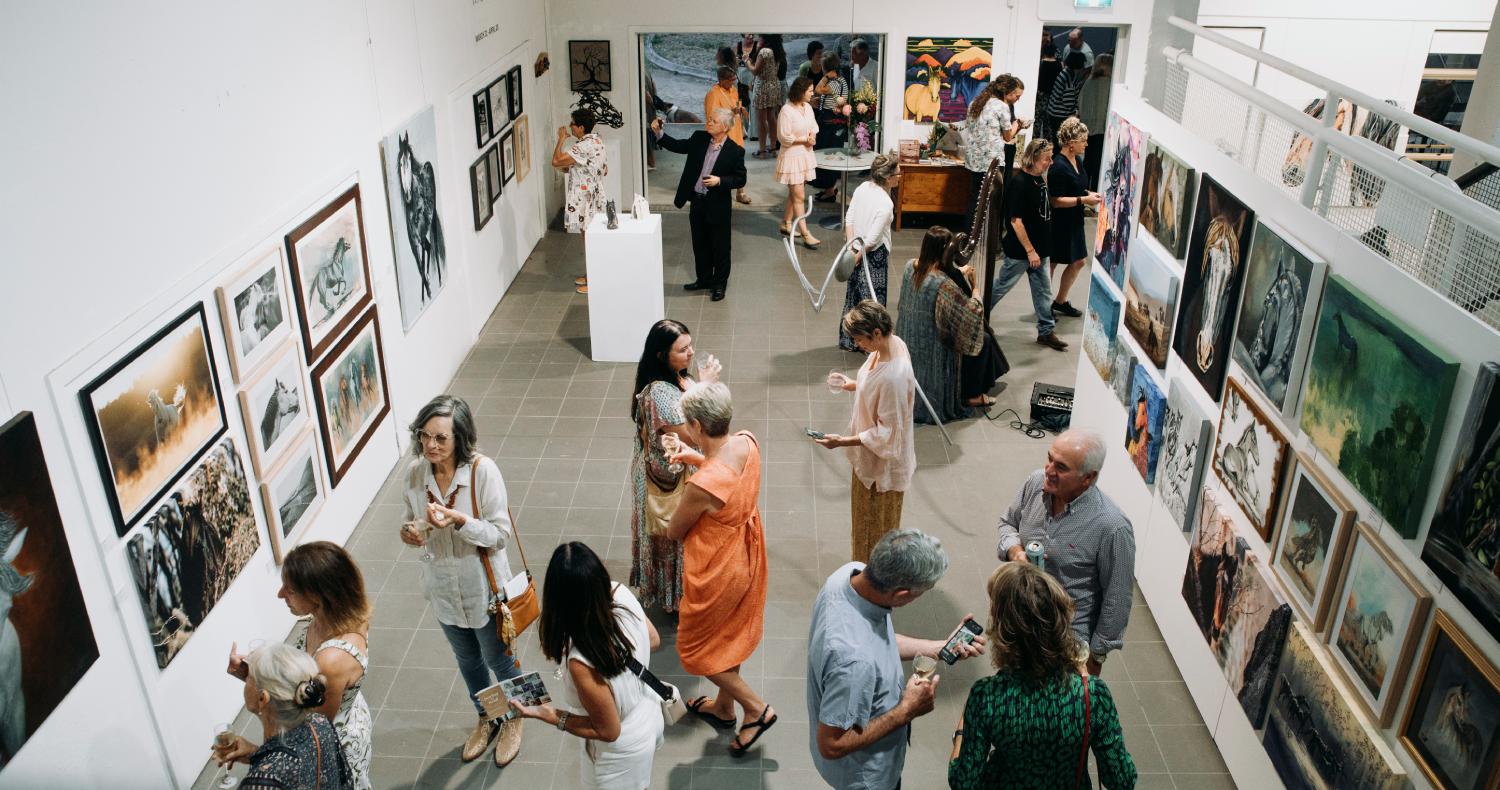 Seeing the Soul
Hoofbeats Sanctuary Art Prize and Exhibition
A charitable event in support of mental health
Hoofbeats Sanctuary is a mental health charity on the Sunshine Coast in Queensland. The sanctuary is a safe, restorative space that brings people, animals and nature together to improve the emotional well-being of some of the most vulnerable members of our community – women and girls living with mental health challenges resulting from trauma. Equine therapy programs are a key part of our work.
Our community is currently facing a mental health crisis. Demand for program places is growing rapidly and we are currently unable to keep up with that demand. We need to train more program facilitators and to offer more program places. A significant funding boost is required to achieve that.
Seeing the Soul: Hoofbeats Sanctuary Art Prize and Exhibition is a major fundraising initiative to support and promote the Sanctuary's work by celebrating and showcasing art. The inaugural event was held at Cooroy Butter Factory Arts Centre from 31 March to 30 April 2023. The 2024 event will again be held at the Butter Factory Arts Centre – between 12 April and 12 May.
The theme for 2024 is Seeing The Soul: The Human-Animal Connection. Works featuring any animal and their human are eligible this year, not just horses.
Key Dates
Works for sale: As soon as entries are added to the Seeing The Soul website
Entries close: midnight Friday 8 March 2024
Artworks to be delivered to Cooroy Butter Factory: Tuesday 9 April 2024
Exhibition Installation: Wednesday 10 and Thursday 11 April 2024
Exhibition Opening Night & Prize Winners announced: Saturday 13th April 2024
Exhibition Open to Public: Friday 12 April to Sunday 12 May 2024
People's Choice votes close: Sunday 12 May 2024
Purchased and unsold consignment works to be collected: Tuesday 14 May 2024