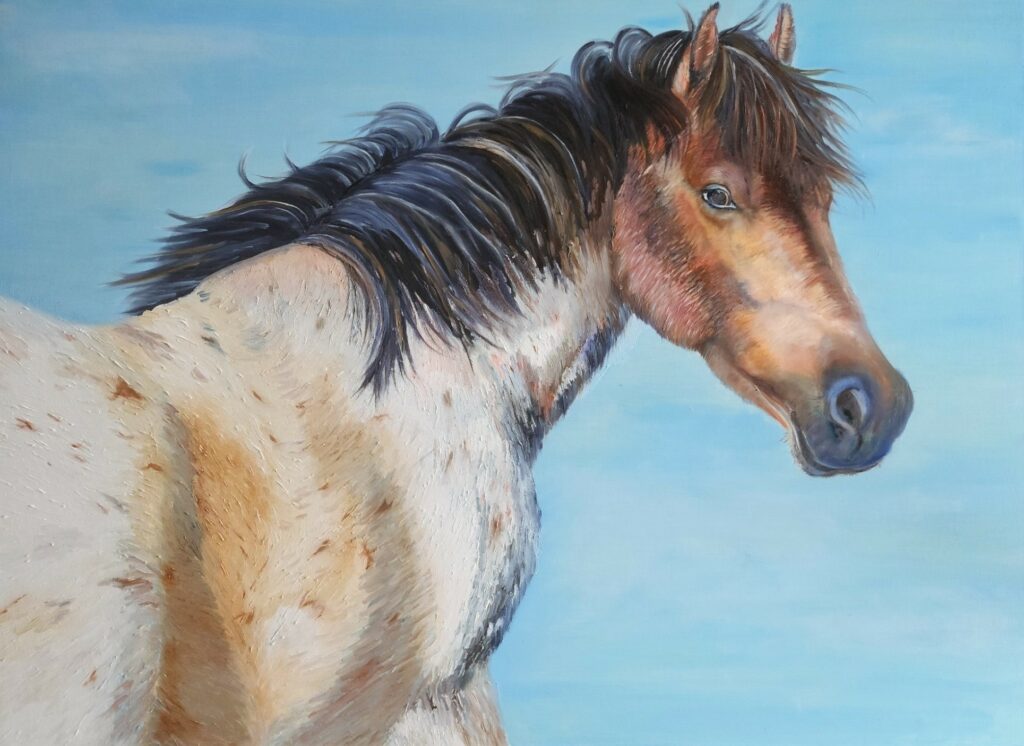 Cinzia Esteves (known as Syndy) is a visual artist with a Bachelor of Fine Arts Honours from UNSW.
Syndy also attended classes at Julian Ashton to further her studies in portraiture.
Her artwork concentrates on Painting in Oils, investigating restrictive palettes and drawing in various mediums.
Syndy's artworks relate the mnemonic and everyday life through dreams, memory and experiences. Her artworks investigate our everyday social conditions and environments, relating to the human condition.
The investigation of family structures led her to relate the mnemonic to her childhood love of horses and how family structures work with equine animals. The investigations brought to the forefront the Australian landscape and the plight of the brumbies created by the human condition. Syndy found her calling and became a brumby advocate and runs a blog and Facebook page called Free the Brumbies.
In 2021 Syndy was awarded a certificate from the Luxembourg Museum in entering the Prize with brumbies.
Syndy had three paintings on display during our 2023 event: Where the Dandelions Grow and the Brumbies Run Free, The Grey Divide of the Brumby, and Where the Snow Falls and the Brumbies Play.
You can visit Syndy's website or follow her on her Facebook page.