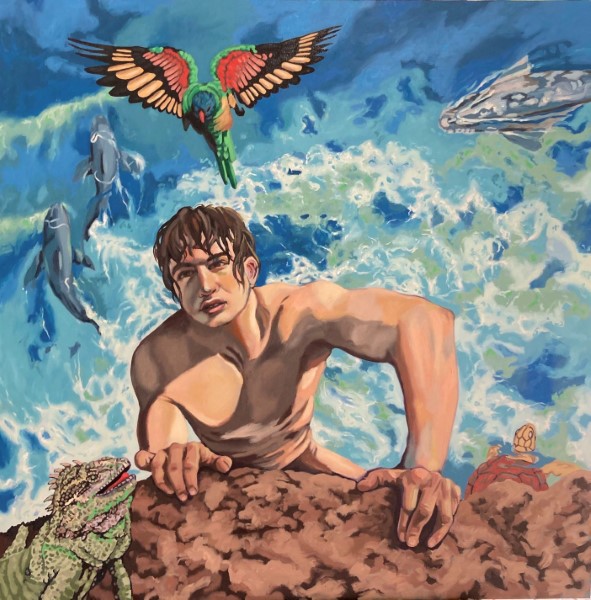 My name is Sara Bell and I have been living and working as a full time artist on the Sunshine Coast since 2015.

My chosen medium is oil however I still do work in graphite for highly detailed drawings. While I have been in the past, painting the local wildlife, I now find my focus is on the human figure which I find most challenging.
Sara was part of our 2023 event with her painting Soul Window on exhibit.