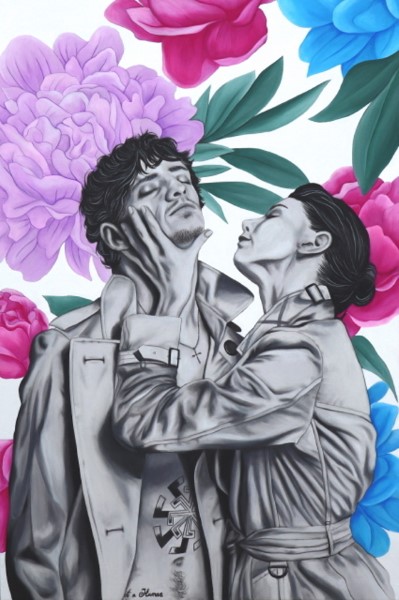 Originally from France, Magali is a visual artist based on the Sunshine Coast since 2018.
She grew up in an artistic environment where painting has quickly become a way to connect with others as much as to express herself. Using a variety of techniques and mediums, she has been exploring different subjects and has developed a particular interest in human figures.
The driving force behind it is an enduring fascination for people, both in their representational and emotional forms. Influenced by Street and Pop Art, her work combines a graphic painting style with elements such as patterns, symbols, stencils, or collage to create lively and expressive portraits.
"Alike a writer, I love to give life to unique characters but in an apparent form. There is an amazing energy that occurs when painting a human being. The aesthetic and symbolism components also play an important part in my creative process and each piece has its own narrative."
Whether her paintings evoke femininity, strength, identity, or cultural diversity, Magali's approach is to use faces as a window to tell stories and convey emotions to the viewer.
Magali contributed two paintings, Black Desire and White Dust, for our 2023 exhibition.
Visit Magali's website.