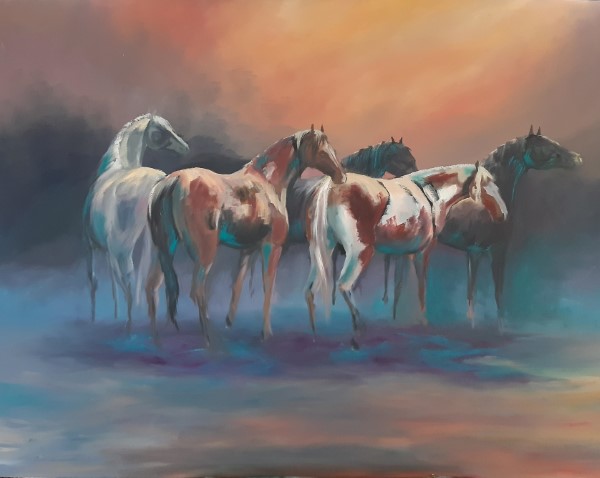 I am a professional Artist and Art Tutor with approximately 30 years experience as both.

Originally from Sorrento on the Mornington Peninsula, Victoria, I have lived in many places around Australia and I now live in the Mary Valley, Sunshine Coast hinterland.

I have won many awards in South East Queensland, and to date have held approximately 24 solo exhibitions and a number of joint exhibitions.

My art tutoring has taken me to many places including the Greek Islands, Norfolk Island and a regular annual week of drawing and painting in Fiji, as well as working and completing residencies interstate.

My studio is well equipped , people tell me that it's a 'she shed', but it's more than that. It's where I create my work, and run workshops, and much more – my quiet space, my creative space, that sits close to nature which most of my ideas stem from.

My works are created from the natural world and particularly the ocean and beach environment where I have spent all my life, and I have spent many years creating methods that now have become instinct.

Different trends come and go, and I hope my work will stand the test of time and remain as relevant to it's source as the day it was created and I hope the work evokes some wonderful emotions for the people viewing it.
Lizzie contributed three paintings for our 2023 event: On the Run, The Mob Rests and The Brumbies.
Follow Lizzie on her Facebook page and Instagram profile.