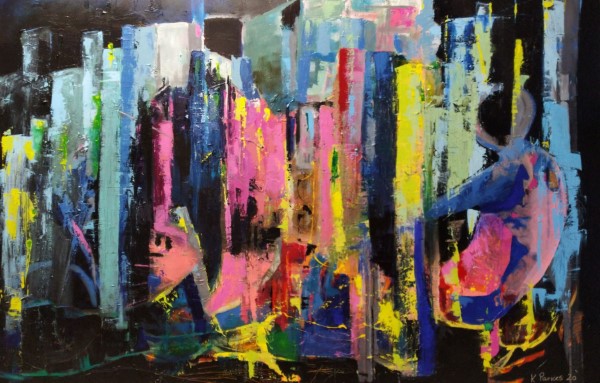 Local Peregian artist Kate Parkes was born in the UK, and pursued a childhood love of drawing with London-based studies in Art, Sculpture and Photography, with a strong focus on realism. This was followed by work at prominent UK music magazines, before putting her career on hold in order to venture south and travel around Australia.
Although Kate still enjoys using her realism skills for custom portraiture and detailed pencil drawings and paintings of wildlife, she has recently developed an interest in exploring a freer, more intuitive artistic practice, inspired by the mid-century aesthetics of Abstract Expressionism.
Her belief in art as a means of elevating mood is evident in her energetic, vivid and texturally interesting works.
For our 2023 exhibition, Kate contributed the painting Wild Horses.
You can follow Kate on her Instagram profile.