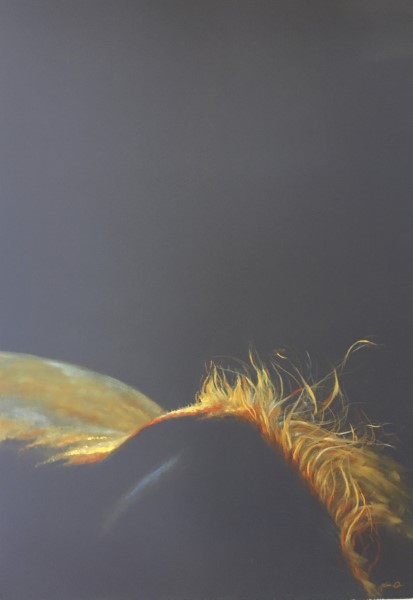 Hi! I'm Karen. I'm an artist, tutor and horsewoman based on the Sunshine Coast.

I'm extremely blessed to be living where my studio overlooks my small herd. It's a short step out the door to be invited into their space and interact, and I often steal down to the paddock and lie with them in the magic of a moonlit night.

I work predominantly in pastels, and look to express the fleeting moment, the intangible, the essence of the equine.

My work is in private collections internationally, and I have been fortunate enough to exhibit in international equine events, such as FieraCavalli in Verona in 2021. Recently I was featured by Paard Verzameld in the Netherlands "BitCap" equestrian magazine.

I was born with a wide open heart and I took it to the horses: the horses said "use your art and show who we really are."
Karen contributed the artwork Rio for our 2023 exhibition.
You can visit Karen's website and follow her on her Facebook page and Instagram profile