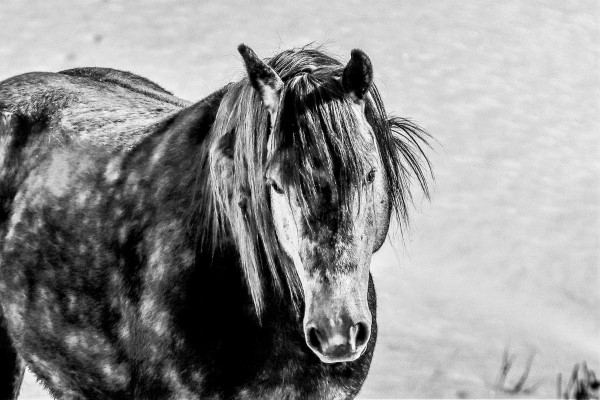 I have had a love of photography since a young age, and over time developed what I like to call an amateur status. The Memory Keeper's Pocket is the result of a passion for brumbies and photography, and in support of the rehomers as they continue to rescue brumbies being trapped in the National Parks.

I spend countless hours observing the brumbies of KNP, sitting with them, interacting with them and learning from them. While many consider them to be feral pests, I have spent enough time with them to know this is not the reality of their nature. With or without my lens I see something amazing in the brumbies, and if I am lucky enough I will capture some of that in my photographs.

They bring peace to my sometimes chaotic mind, and allow me to capture their beauty and their emotional energy while feeling connected to their world.
Karen contributed two photographs for our 2023 exhibition: I See You! and Charlie.
You can visit Karen's website or follow her on Facebook and Instagram