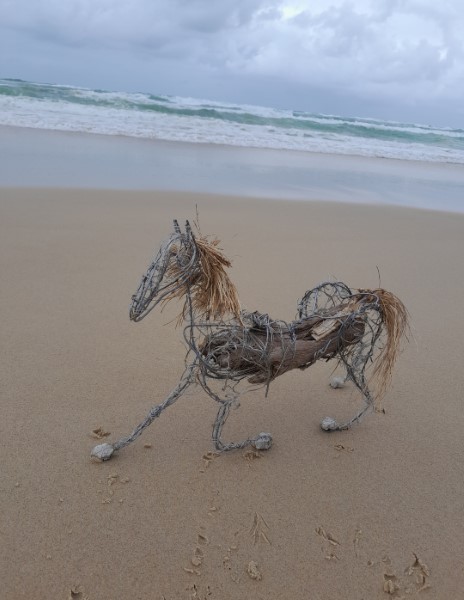 Thinking about the waves galloping to the sand. The palms that are visually stunning, that line the sandy dunes and the many things that wash up on our beautiful beaches. This has lead me to the inspiration of The beach horse.

Spending my days at the beach and enjoying everything that it has to offer, feeds my inspiration to create this sculpture. Imagining wild horses running on the sand added to the daily enjoyment of the beach. Imagining them enjoying the beach as much as I do, is a beautiful thought.
John's sculptures are made from stainless steel, beautifully crafted on the Sunshine Coast.
For our 2023 event, John contributed the sculpture The Beach Horse.
Follow John on his Facebook page and Instagram profile.