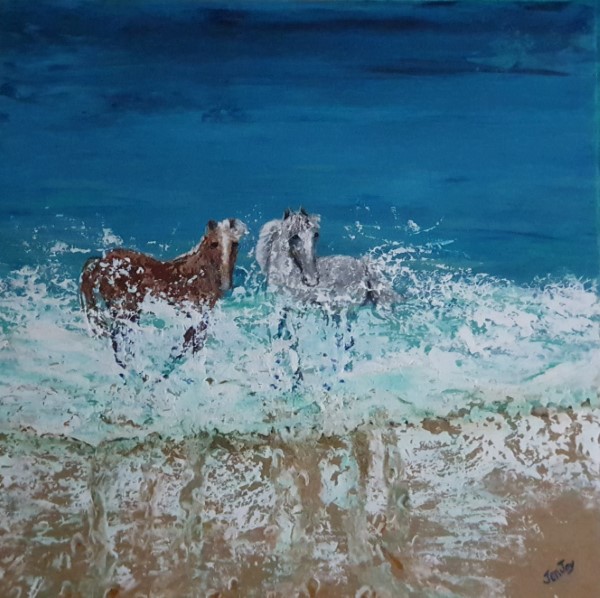 My artwork is the by-product of my observation, creative influences, life experiences and my passion to keep discovering. I have freedom with my creative practice, using the positive learned skills of education and personal expression. I have trained myself to apply "creative observation" to everything I see, and I am still amazed how this is a never-ending pleasure and a springboard for my painting and its organic evolution.

Living and painting on Australia's Sunshine Coast Queensland, is akin to having a studio every minute I am awake. Exploring the National Parks, with new techniques allows my art to progress. I embrace the opportunity to learn while at the same time enjoy the sharing of my works, techniques, and knowledge. This personal joy is evident to me when I exhibit, complete a commissioned piece, or when I have the pleasure to be involved with a student's work, corporate workshops, and their creative journey.
Jeanette contributed two paintings to our 2023 event: In The Shadows and Vulnerability.
You can visit Jeanette's website and follow her on her Facebook page and Instagram profile.