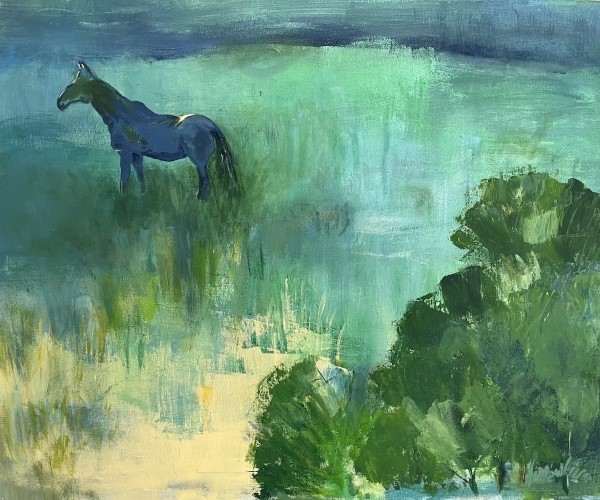 My name is Jan Rowlinson and I was born in Johannesburg, South Africa in 1959. My love of art began at senior school with an art teacher who taught me to create. I went on to study a BA Fine Art degree at the University of the Witwatersrand in Johannesburg. I also studied Industrial Psychology and worked in the human resource field for much of my younger life.

A career as an artist wasn't financially wise at that time! After a decade of raising two children and immigrating, I started working with artists with Intellectual Disability at The QArt Studio and Gallery in Kew, Melbourne. It is now part of Endeavour Foundation. I successfully ran QArt for 12 years and loved every moment of that time.

We moved to Queensland and I now paint and create full time. I work primarily in acrylic and oil in my home studio, with the company of two Dachshunds.
Jan contributed the artwork Green Dreaming for our 2023 event.