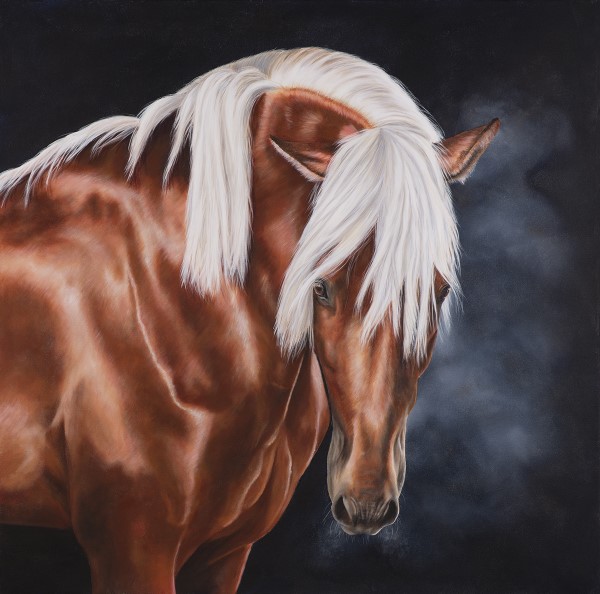 My name is Helen Coulter, I am primarily an equine artist, however I also paint other domestic animals, wildlife and some human portraiture.

My work hangs Australia wide and overseas, the United States, Canada, Germany, France and United Kingdom. I have won or been a finalist in many art completions, both online and in person. I was fortunate to win the Kenilworth Art prize 2019. I was also invited to show at the World Polo championships and the Emersion Exhibition at the Emirates, Wolgan Valley resort.

My favorite medium is acrylic on canvas, however I also use in pastel, coloured pencils, graphite and scratch board.

I take great pride in my commission work, the subject must be exactly as their personality presents, in order that I exceed client expectations. In my original work I can have more freedom as the only person I have to please is me. It is humbling when someone purchases an original to grace their home. I now have several collectors, owning multiple pieces.

My main inspiration will always be horses, I live and breathe them, they fill me with awe, and their individual beauty often takes my breath away.
For our 2023 exhibition, Helen contributed the artworks I See You and The Meeting.
You can visit Helen's website and follow her Facebook page and Instagram profile.