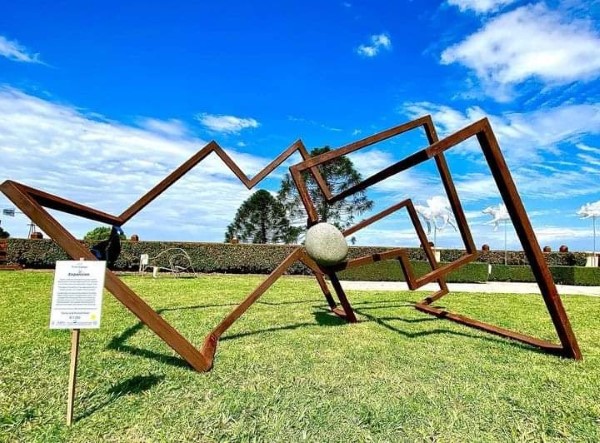 Finn Cossar is an artist living and working in the Sunshine Coast region of Southeast Queensland. Finn has a profound love for nature established from growing up outdoors at the beach and in semi-rural environments; this translates in his sculptural work that features found objects from nature such as stone, rusted steel, and forms of old machinery. He enjoys combining these elements using industrial techniques such as welding, forging, and manipulation.
Finn aims to create works that intrigue the observer, particularly as to how they remain in place.
His art practice is a vital part of his life: "my one goal in life is to inspire people with my work and to bring physicality to the concepts I imagine." Finn's work is both publicly enjoyed and curated by a few collectors.
Finn contributed the sculpture Trust for display during our 2023 event.
You can visit Finn's website and follow him on his Facebook page and Instagram profile