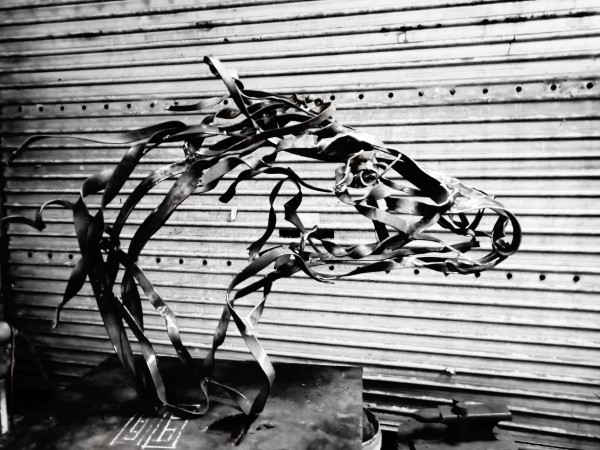 Colleen's journey through the sculptural world has been varied – large public works in Beaudesert, local Queensland commissions for collectors, international works and exhibitions throughout Australia.
Her attitude towards her medium is often unorthodox and the result is an exciting mixture of positive and negative spaces and a definite strength and bang for your buck. The plasma cutter and welder are utilised side by side and produce an exquisite combination of character and eccentricity.
Colleen's equine collection demonstrates a deep understanding and passion for the horse, their connection to the human and the healing they lend to us.
For our 2023 event, Colleen submitted the sculpture Takoda.
You can follow Colleen on her Facebook page and her Instagram profile.