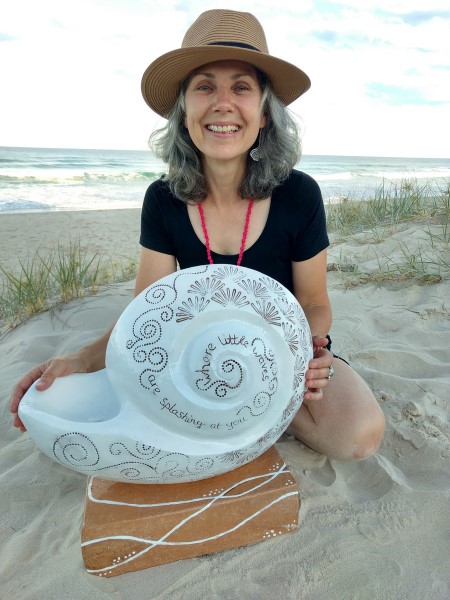 Drawn to themes that reflect the beauty of nature and our connection with it. My art is often combined with intricate ornamental surface designs and poetic lines. I find my "happy place" when I wander for hours (or preferable days) in the wilderness. My paintings and sculptures are a collection of these beautiful, joyful moments I share with the viewer.

I have participated & sold my art work at the Buderim Sculpture Garden since 2019 and also at the Sculpture On The Edge Exhibition 2021 and 2022.
Claudia contributed the paintings Windhorse and The Horse Whisperer to our 2023 event.
You can visit Claudia's website and follow her on her Instagram profile and Facebook page