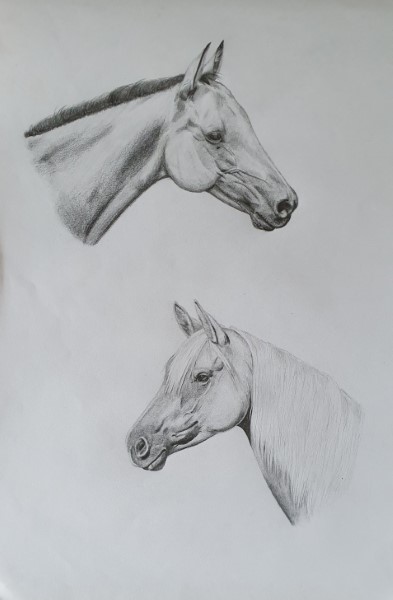 I am a 23-year-old woman and I have been drawing for as long as I can remember. I studied art in school and started taking commission work in my mid-teens.

I have a love for cartoon, realism and digital art. Currently my preferred medium is lead pencil and I love to draw animals. I have owned horses for the last seven years and have always had a passion for them. They are my favourite subject to draw, along with birds.

I am proud to be participating in this Art Exhibition, with my submission Follow Me. My artwork depicts two powerful horses traveling together in harmony and companionship. The connection this artwork has to mental health awareness is, humans also require friendship and someone they can rely on when faced with the many turbulent and testing times in life. Someone they can follow and inspires them to move forward in life with strength and power.
You can follow Brooke on her Instagram profile.