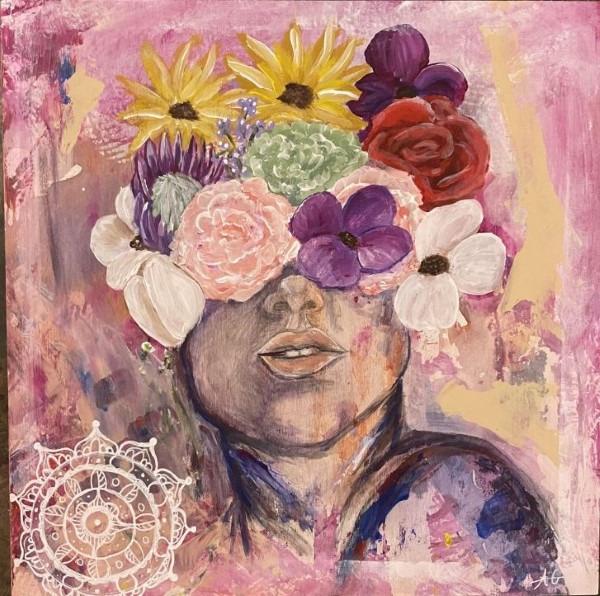 I am an oil based painter and have recently taken to acrylic, I am exploring where this takes me and pushing beyond my capabilities.

I love to paint on a mix of canvas and timber board. My artwork visits the realm of realism mixed with dreamy sensations.

I like to take the observer on a journey of the hidden element and sensation of possibility by bringing forward the additional beauty found within general normality, this takes us to a space between an earthly yet otherworldly environment.

I paint as often as I can, most sessions almost leading into the next day. I desire to take my art to the next level and begin sale and gallery submission.

Painting brings out a level of calm within myself that I am addicted to. Sometimes life needs to slow down… so amongst the chaos we paint.
Ami contributed two paintings to our 2023 event: One More Gallop and Smooth Sailing.
You can follow Ami on her Instagram profile.